Sustainable Hot Food Containers Product details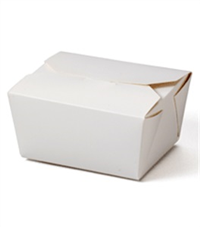 Product by:
Biopac UK


This microwaveable Sustainable Hot Food Containers are available in a diversity of sizes.
They are drip proof with fold down flaps to seal the Box and are often used to serve hot food curry, rice paella and jacket potatoes.
This is product is made in sustainable board which is coated with a fully Compostable materials that is excellent for our environment.
Biopac can print in up to 6 colors and simply make bespoke sizes.
Please use the Contact form on the right for Sustainable Hot Food Containers information and ordering.