Professional Eco Design Product details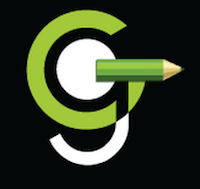 Product by:
Graphicgreen


From the beginning right to the end product, Graphic Green offers Professional Eco Design without having much of an impact on our environment.
We have a great team with heaps of experience on Green Design and beautiful Art Design.
The energy used by our business come from renewable sources - solar energy and wind turbines. Any short fall is met by the grid on a green tariff.
Our business travels are also kept to a minimum when the majority of our work carried our by phone of electronically.
Our Professional Eco Design also utilises printers who are environmentally friendly to promote the use of recycled paper and vegetable dye.
Please use the Contact form on the right for Professional Eco Design information and ordering.
Other Graphicgreen Products
1 listed

From the initial design right through to the printed end product, we at Green Design seeks to work in a way that minimises the impact on the environment. ... more »
green –
energy –
solar panels