Moisturising Organic Shampoo Product details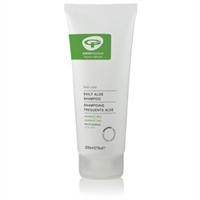 Product by:
Green People


At Green People, we feature Eco Beauty Products.
We have a large range of moisturising organic shampoos for every hair type.
All our shampoos are natural and based on mild and gentle formulas. They contain essential oils and plant extracts to treat and your hair and scalp.
We avoid any synthetic ingredients like:
• Sulfates
• Artificial fragrances
• Parabens
• Ethyl alcohol.
All our shampoos are Certified Organic, fairtrade and suitable for those on a Vegan or vegetarian lifestyle.
Please use the Contact form on the right for Moisturising Organic Shampoo information and ordering.