Green and Ethical Web Designer Product details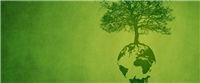 Product by:
Make Hay - Ethical Web Design


Green and Ethical Web Designer office uses a renewable electricity source and so does their website hosting.

They switch off the electrical equipment they're not using and have low energy light bulbs.
They recycle as much as they can from the office. That's stationery, furniture, computer components. For electrical they can't re-use, they take them to a recycling centre so they can be disposed of in compliance with WEEE regulations.

They don't need to use much paper as they try to keep correspondence digital. But when they do need to buy paper goods and stationery, they're recycled or FSC certified. Their Business cards are printed using veg based inks as well.

They shop with suppliers who have positive green and ethical credentials, Bank with The Cooperative and advertise with like minded organisations such as Ethical Junction and The Good Shopping Guide.

Green and Ethical Web Designer use their ethical and environmental policies to guide their work.
Please use the Contact form on the right for Green and Ethical Web Designer information and ordering.
Other Make Hay - Ethical Web Design Products
1 listed

We are Make Hay and we create beautiful Eco Website and Graphic Design. ... more »
Graphic Design –
Green Business –
Website Design