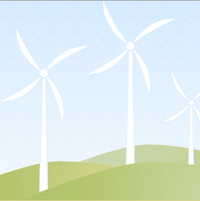 Product by:
Make Hay - Ethical Web Design


We are Make Hay and we create beautiful Eco Website and Graphic Design.
One of the questions we get asked a lot is how are we "eco". The answer is simple. We, unlike many others are a Green Business who is responsible for both our Website Design service and our environment. We power all our sites with renewable energy - wind power.
We also have ethical and environmental policies to guide us.
Our office uses a renewable energy source, along with our Green Website hosting.
Besides spending our days with creating Eco Website and Graphic Design, we are also strong supporter of our local community and charity groups here in Nottingham.
We are actively involved with:
• Wildlife Guardians
• Gedling Fairtrade Group
• Creative Nottingham
Please use the Contact form on the right for Eco Website and Graphic Design information and ordering.