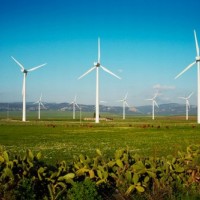 Product by:
Green-hosting


Did you know that largest contributor to Global Warming, after the aviation industry, are data centres and cloud computing.
Instead of using fossil fuels, we at Green Hosting do it the differently. We use Wind Energy to power up our systems. Hence, by using our services, it means you're contributing to a better future.
All our hosting servers, routers and air-conditioning are all powered by Renewable Energy from wind farms.
Our service is reliable, fast and efficient. For a company running on wind power, we're proud to announce out consistent up-time of over 99%. That's because even when there is no wind, we still draw sustainable energy sources from the grid.
Web Hosting Powered by Renewable Energy is what we are. We believe in making the world a greener place - and that's what separates us from all the others.
Please use the Contact form on the right for Web Hosting Powered by Renewable Energy information and ordering.