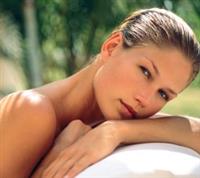 Product by:
Natural Health Magazine


One of our most popular articles here at Natural Health is "Ways to boost your Skin Care".
In fact, we have tons of exciting and expert written articles on topics such as: health, reviews on Beauty Products, information on Environmentally Friendly Skin Care, body, family, soul...and many more.
There are so many things you can do to boost and rejuvenate your skin.
Probably one of the best advice we can give is ti give your skin a detox every month or so. Your skin is the largest organ and detoxification is usually needed to allow toxins to be pushed out. Detoxing can be as simple to going on a nutritious and wholesome diet for some time, invest in organic skin care products, consume more Certified Organic foods and most importantly, drink more water.
Another piece of advice is to get more nutrients into your body. Your skin requires a lot of antioxidant nutrients like vitamin A, in its beta-carotene form. Vitamins B, C and E, zinc and selenium are crucial as well as they are very important in helping protect your skin against free radical damage and stress.
Although there are many Ways to boost your Skin Care, another great tip is to take notice and study the ingredients used in your skin care products. SLS is often used in many beauty products - but they are the worst for your skin. Make sure that the ingredients are natural and chemical free. Although there are many so called "organic" products out there - do your research as they can be very misleading. This is because products with only 1% organic ingredients can still be labelled "organic". So be sure what you're really buying by spending some time investigating.
Please use the Contact form on the right for Ways to boost your Skin Care information and ordering.