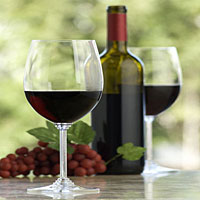 Product by:
Rare & Organic


Rare & Organic was created to bring everyone Top Quality Certified Organic Wines and food. We have were created in 2004 because we wanted to make in difference to our environment and our community. We believe that sustainability is fundamental and going organic is the most beneficial way of production. Even till today, we still live by these tenets.
Quality control is also fundamental to our business. We visit our wine producers regularly in their Vineyards, olive presses and dairies. Hence we don't have have close contact on a regular basis, but we can also guarantee our offer of the best quality to our customers.
One of our favourite Top Quality Certified Organic Wines is the Nebbiolo /Merlot: Monferrato Rosso DOC 2005. This Organic Wine features a great flavour and texture to it. It has the enticing blend of Merlot which has a lovely warmth and depth, coupled with Nebbiolo which is known for its elegance and well-structured tannins.
It is from the region Piemonte, in Italy. It has an alcohol content of 13.5% and is Organically certified in Italy by the standards of the ICEA.
Please use the Contact form on the right for Top Quality Certified Organic Wines information and ordering.