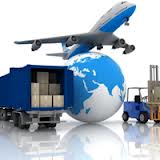 Product by:
Green Information


At Green Information, we feature articles about everything and anything related to making this world a more sustainable place to live.
We also love giving great advice from leading experts.
One of our articles features Tips for Eco Friendly Transport:
Walk, jog or cycle - It saves money, it's Carbon neutral and great for your health.
Share your lifts with colleagues - It's cheaper and you end up using less Fuel.
For road trips, make sure your tyres are properly inflated as it reduces fuel use. Don't accelerate or brake strongly - you can save up to 30% to your fuel bill.
Please use the Contact form on the right for Tips for Eco Friendly Transport information and ordering.