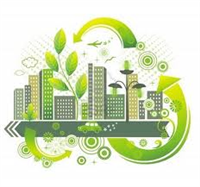 Product by:
PECT


Peterborough Green City Trust works with more than 200 different partners.They were founded in 1993 after Peterborough was designated one of 4 United Kingdom Environment Cities. They are a Charity and they rely on support from local people and businesses.
Their annual Green Festival recently attracted more than 15,000 people throughout the fortnight of events. Their Eastex Materials Exchange project has saved local businesses of £1.4 million on waste Disposal and procurement costs. Their projects have won a number of awards for best practice and innovation.
Peterborough Green City Trust was established after Peterborough's designation in 1992 as one of four United Kingdom Environment Cities along with Leeds, Leicester and Middleborough. Since this time they have established a track record in delivering innovative and award-winning environmental projects of local and national significance.
They are an independent charity working for a cleaner, greener and healthier Peterborough.They delivers a range of projects and initiatives working with communities, schools, businesses, voluntary organisation, local people and local authorities. Their aim is to create a truly sustainable Peterborough and United Kingdom's Environment Capital.
Their mission is to lead and support the city in establishing itself as the United Kingdom's Environment Capital - an ideal of how to deliver truly sustainable growth in order to improve the overall quality of life of its people, communities and environment. Their vision is a sustainable Peterborough.
Please use the Contact form on the right for Peterborough Green City Trust information and ordering.