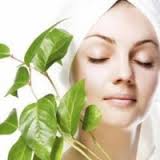 Product by:
Pure Skin Care


At Pure Skin Care we are strong believers of the everlasting benefits of Organic and Natural Skincare. To us, our skin is precious so we should treat it with care and love.
It does not matter whether you are living an organic or vegan lifestyle, or if you are suffering from skin conditions like acne, eczema, psoriasis or even if you just have sensitive skin, we have an Eco Skin Care solution for you.
When we say "Organic and Natural Skincare", we actually mean 100% Natural and 100% Certified Organic as that is how all our ingredients are.
We offer natural skin care products by Balm Balm, Eselle Organic, Essential Care, Mother Earth, Trevarno Organic and Spiezia organic.
Please use the Contact form on the right for Organic and Natural Skincare information and ordering.