Organic Hand Cream Product details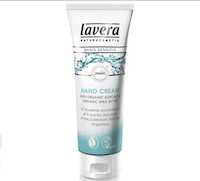 Product by:
Green and Recycled Gifts


Here at Ecotopia, we are all about using the power of eco friendly shopping to change the world.
We are excited to introduce to you one of our newest products - our Organic Hand Cream. It comes with Almond Oil And Shea Butter for extra moisture because we know that hard-working hands deserve the love.
The combination of Certified Organic oils will give protection to your skin and lock the essential moisture in - even during the toughest conditions.
It contains chamomile extracts soothe and care for your hands. It absorbs quickly into your skin with no oily residues left behind.
Please use the Contact form on the right for Organic Hand Cream information and ordering.