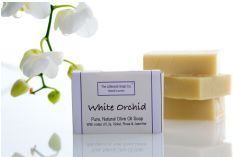 Product by:
The Littlecote Soap Co


We at The Littlecote Soap Co, specialise in soap making. All our soaps are from Natural Ingredients, soft and gentle on all skin types and should be part of your Eco Skin Care routine.
We pride ourselves in our ingredients where most are bought directly from the farmers themselves. On the few occasions where we have to import our ingredient, we made sure they are Fairtrade Certified.
All our Natural Organic Homemade Soaps are handmade and produced in England from only the best oils botanicals and natural herbs. This results in long lasting fragrances that won't harm your skin.
Our products are suited for those with dry and sensitive skin (even those with eczema and psoriasis).
We are proud to announce that our soaps are:
• Paraben-free
• SLS-free bath
• From natural ingredients
Please use the Contact form on the right for Natural, Organic Homemade Soap information and ordering.