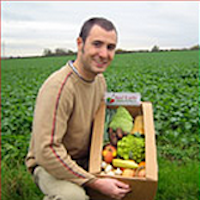 Product by:
Red Earth Organics


Red Earth Organics began with one aim: to provide fresh, local Organic Produce to be readily available to the people of Nottinghamshire.
Since then, we have grown on seven acres of nutrient rich clay loam soil and with the effort of our dedicated team, we have managed to deliver over forty different varieties of Organic Fruit And Vegetables.
Our land is 100% Certified Organic by the standards of the Soil Association. We believe in sustainable farming to be the most beneficial form to both the environment and to mankind. It is more than just not using artificial chemicals and fertilisers. To us, it is an approach to farming which sees the land and our plants as one whole system in harmony with nature.
Our local Organic produce is a definite great investment for your health and for the health of our planet and future.
Please use the Contact form on the right for Local Organic Produce information and ordering.