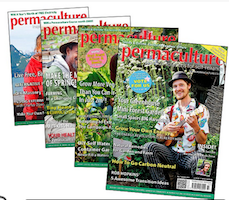 Product by:
Green-shopping


The Green Shopping group and the Permaculture Magazine have been working together since the early 1990's.
We feature books that we find inspirational or useful and our tools are tested and personally reviewed.
Permaculture Magazine is one of the leading Eco Magazines of all time. It discusses everything about permaculture, eco home and sustainable living. We have articles on Organic gardening, sustainable agriculture, Climate Change, sustainable energy, green technology, architecture and much more.
It's packed with information, tips and tricks from readers solutions, DIY green designs, news, reviews and more.
Please use the Contact form on the right for Leading Eco Magazine information and ordering.