Kitchen Herbs in your own Backyard Product details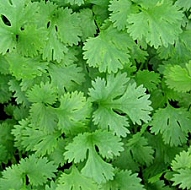 Product by:
The Natural Gardener


Fresh herbs are the essential final touches to any dish. They can liven up the kitchen and bring any boring meal into something exciting and delicious.
However, fresh herbs can be expensive and can be used up very fast. Not only that, but they can be contaminated with toxic pesticides which you don't want to feed to your family.
Have you ever wondered about planting your own Kitchen Herbs in your own Backyard? You can easily plant your own herbs with some of our Organic Gardening and Eco Friendly Gardening techniques (featured on our site). It's simple to do and this way, you'll have fresh, natural herbs all the time.
Please use the Contact form on the right for Kitchen Herbs in your own Backyard information and ordering.