Green and ethical investments Product details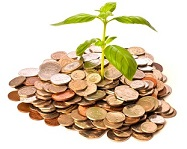 Product by:
Barchester Green Investment


Barchester Green Investment is an independent advisor which focuses on responsible green and Ethical Investments. Barchester Green Investment was founded over 20 years ago and employs some of the most highly regarded Advisors in the investment market.
Working with private business, individuals and charities we help our clients reach their financial potential working with ethical investments. Barchester Green Investment assists in the complete advice process from information collecting, consultation, recommendation and then finally actions. Long term relationships with our clients is important to us so we will follow up with annual reviews to ensure we have delivered the best solution and make required changes when necessary.
Some areas where we try to help make your investment process easier include:
• Making the management of your finances easy
• Planning the best return on your money
• Recommends other services you might require like Accounting and legal services
If you're looking to invest in environmentally friendly plans to retire or take on tax efficient investments then please consider Barchester Green Investment. For more services that we offer please visit our website.

Please use the Contact form on the right for Green and ethical investments information and ordering.