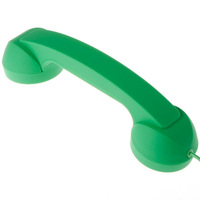 Product by:
Green Telecom


Switch your phone lines to Green telecom and you'll be helping us save the Environment.
We're serious about being an eco friendly Green Telephone Campany. Since 2008, we have traded as Carbon positive by our efforts to over offset our carbon footprints.
Green Telecom have also been involved in a wind energy project in Harshnath, India. The the total estimated reduction from this offset project is about 16,591 tonnes of carbon dioxide.
Recently we've been contributing to planting more tree's in the UK under our green tree planting programme.
We're always looking into new and innovative ways to create a better and more sustainable future.
Please use the Contact form on the right for Green Telephone Campany information and ordering.