EvoEnergy- Green Deal Product details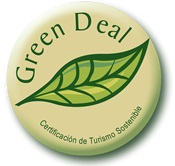 Product by:
EvoEnergy Ltd


EvoEnergy- Green Deal is a government initiatives set up for help you make energy-saving home improvements from loft insulation to a better boiler.

Basically this works like a loan. The government will pays for the work to be done initially, then you will to pay them back through your Electricity bill, and pay them using the money you have worked done.
You've got nothing to Exhaust and you're protected by the scheme's 'golden rule', which means the money you'll save is bigger than the Cost of the work.

They open to homes and local authorities, businesses and social or private landlords.

If you are just renting your home you just need your landlord's permission first.
And if you're planning to move in your current home, that's no problem. It just means the new owners or residents will benefit instead.

The other benefit to the plan is that, to qualify your finance, all works must be carried out by a Green Deal Approved Installer.
It's assured of quality as it means all trades people comply with a code of practice and will finalized works to a high standard.
Please use the Contact form on the right for EvoEnergy- Green Deal information and ordering.