Environmentally Friendly Certification Product details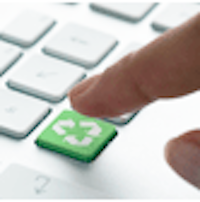 Product by:
Green-mark


Green Mark is a respected environmental certification scheme designed to give you recognition and reduce your operational costings.
The Carbon Trust has said that UK businesses are paying too much - actually £1.6bn more than they need to on their annual Energy bills. If energy efficiency were utilised, they can save about 15 per cent.
We help businesses be more green by showing them how to easily increase efficiency. They can improve in areas like: utilities usage, waste, and procurement.
Environmentally Friendly certification is getting more and more beneficial nowadays - it is a recognition for your business's responsibility for the environment this attracts more consumers in turn.
Please use the Contact form on the right for Environmentally Friendly Certification information and ordering.