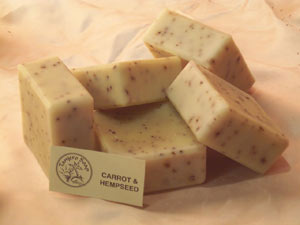 Product by:
Tanjero Soap


When it comes to Beauty Products, it is important to consider not only what's good for you, but also what's good for the environment.
Tanjero Soap has been producing Natural Soap that is vegan, cruelty free and handmade right here is Sheffield. It's
It has no animal oils. In fact, the base oils for all our recipes include olive oil and extra virgin hempseed oil.
We try to keep the process as environmentally friendly as possible - the minimum use of heating during the cold saponification method.
Our Cruelty Free soaps are:
• Vegan friendly
• Highest quality ingredients
• Nothing artificial
• No animal testing
Please use the Contact form on the right for Cruelty Free Soap information and ordering.