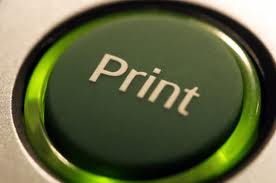 Product by:
The Marstan Press Ltd


Did you know that printing causes a lot of environmental problems such as toxic ink going into our waterways and logging/deforestation for paper?
For us, Marstan Press, we are Your Eco Friendly Printing Service - because we care about Mother Nature. We have strong environmental accreditations a commitment Green Printing products.
We also deliver all our printing services in a sustainable manner.
For us, the environment is serious and here are some things we are doing to reduce our impact:
We recycle & re-use as much as we can
We use environmentally friendly inks for all our Eco-printing (we have started using the Alpha Eco range. It is non-toxic and does not harm our health)
We utilise a chemical free plate making system. This means no zero emissions of any Volatile Organic Compounds.
Please use the Contact form on the right for Your Eco Friendly Printing Service information and ordering.