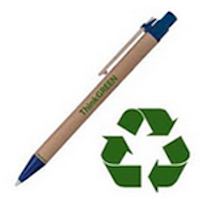 Product by:
Greenstat


Here at the Green Stationery Company, we are proud of our commitment to the Environment. We stock high quality green and Eco friendly office products.
But why use Green Office Products is the general question we get.
There are in fact, many reasons:
Green Office Equipment will reduce the environmental impact of your business.
They are economical. They is, green products have longer lives, are re-usable and hence, saving your business money.
Green products creates positivity amongst the staff from the sense the their employers care about mother nature and hence have long term goals. This has been proven in many cases.
Please use the Contact form on the right for Why use Green Office Products information and ordering.