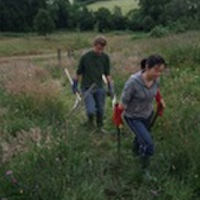 Product by:
Monkton Wyld Court


Here Monkton Wyld Court, we are always looking for those interested in Volunteering at an Environmental Conservation.
During any time in the year, there are usual several Conservation Volunteers working in exchange for food, sustainable accommodation and a taste of a different type of life.
The work includes:
Helping us with the gardening, assisting us in Environmental Management, farm work, Landcare, cooking and cleaning, and maintenance.
We encourage volunteers to share skills and also to expand their experience with work in every area. Volunteers work an average of 35 hours weekly, with Monday and Sunday off.
Volunteering at an Environmental Conservation such as Monkton Wyld Court is fun and never boring. Many of our volunteers often find themselves joining in a range of activities like: singing, group crafts, dancing and bush walks.
Please use the Contact form on the right for Volunteering at an Environmental Conservation information and ordering.