The polite way to ask for Eco Gifts Product details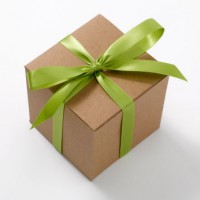 Product by:
Just The Thing Gift Registry Ltd


At Just the Thing, we are a gift registry who helps you celebrates all occasions. We are the polite way to ask for Eco Gifts for birthdays to weddings - just about anything worth celebrating.
We specialise asking for any gift, nicely. From Fair Trade Gifts to sustainable gifts...even money to donate to your favourite Charity - it can't be easier with us.
Our site is designed to be easy to use. In just a few minutes, you can make an online gift list that says You.
Just the Thing is the ultimate stress free way to build and manage your own perfect online gift registry. It is easy to use, fast and secure. Try us for the polite way to ask for Eco Gifts - or any gifts you have in mind.
Please use the Contact form on the right for The polite way to ask for Eco Gifts information and ordering.