Sustainable Gardening Products Product details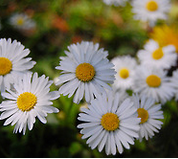 Product by:
Gardeners' Box


Gardeners' Box is an eco site dedicated to bring passionate and enthusiastic gardeners together.
It's the love for quality Organic plants, all natural and Sustainable gardening products and services that we feature on this site.
We aim assist the Holistic gardening community. Here, we provide our visitors with news, products, tips and tricks and links to some very carefully chosen websites.
We hope this all who comes will help each other by sharing their own resources, knowledge and enthusiasm.
Please use the Contact form on the right for Sustainable Gardening Products information and ordering.