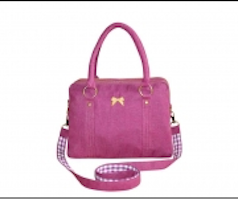 Product by:
Mimosa Style Ltd


At Mimosa Style we love our Stylish Fairtrade Handbags. Here, we are strong believers that you can have the best of both worlds - the best in the latest fashion accessories whilst be Ethical, knowing that those products were manufactured and made without exploitation.
We pride ourselves in our Fair Trade and Sustainable Fashion items. We have a large stock of ethically sourced:
• Bags
• Purses
• Scarves and Gloves
• Brooches and Jewellery.
And heaps of other pieces that would make great gifts and presents.
We are careful in our selection of suppliers - we want to be sure that our Green Fashion items have been made by local craftsmen who are fairly paid and work in good conditions.
We sell fashionable accessories that are fairly traded and ethically sourced. Our Stylish Fairtrade Handbags especially are made from natural and sustainable materials.
Please use the Contact form on the right for Stylish Fairtrade Handbags information and ordering.