Solar Thermal and Solar Heating Systems Product details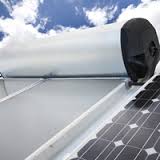 Product by:
Professional Installation of Ground Source Heat Pumps


New Horizon Renewables are specialists in Solar Thermal and Solar Heating systems. We have many years of experience installing and maintaining Eco Solar systems and we are always prepared give you our most honest advice.
We are not just experts in Solar Energy, but we are also fully trained in plumbing and heating. We are professionals that will ensure that your system will be installed to the highest standards. With fuel costs getting higher and higher, now is the best time to take advantage of Solar Power and Solar Thermal and Solar Heating systems.
Our production of hot water here in the UK consumes about 8% of our total energy usage. What we end up with is millions of tonnes of greenhouse gases being released into the atmosphere each and every year. By taking an initiative, solar can not only help save your energy bills but also help fight climate change.
Please use the Contact form on the right for Solar Thermal and Solar Heating Systems information and ordering.