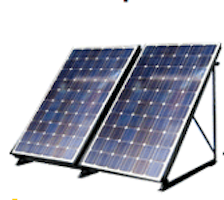 Product by:
Heat my Home Solar Panels


Although Solar panels require the sun, they'll still work on cloudy days.
In the UK, we receive about sixty per cent of the solar radiation that the equator receives. Despite the difference, solar panels are still a good Environmentally Friendly Investmentdue to the beauty of today's technology.
Besides saving you money on your energy bills, your property price can go up, which is even a bigger bonus.
Here at Heat my Home, we're all about solar panels. We're here to teach you ways to Save money with Solar Energy. We're the experts with all the Information, professionalism and passion. We understand that it can get very confusing - and we're here to help you break it down and give you the best advice you need.
Please use the Contact form on the right for Save money with Solar Energy information and ordering.