Relaxing Soy Candles Product details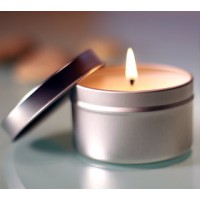 Product by:
Green Store


Immerse yourself and surrender to the scent of our Eco Serenity candles.
These Relaxing Soy Candles are not only Handmade, but are also made from 100% Natural ingredients.
They are biodegradable and longer lasting compared to normal candles. Soy wax candles are also environmentally friendly as they don't emit any toxins whilst burning - hence creating a clean and fresh atmosphere for your home.
They are available at the Green Store in three different scents:
• Lavender and Lime
• Paradise Oasis
• Rain Forest Flowers
Please use the Contact form on the right for Relaxing Soy Candles information and ordering.