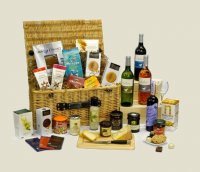 Product by:
The Organic Gift Hamper Company


We at the Organic Hamper Company, are a group of Fairtrade and eco lovers who wants to make Organic Food more available for our society.
We have a range of Certified Organic and Eco Friendly Gift Hampers. They are ideal as Earth Friendly Presents for your loved ones.
Organic and Fair Trade products come with a lot of benefits not only to our human health but also to our environment:
Health
Organic foods have higher levels of Vitamin C and important minerals (like magnesium and iron). Organic products are also healthier because they contain much more antioxidants - which is significant in cancer prevention.
All Natural, No Additives, Pesticides and GM Free
We all know that additives are harmful for your health and wellbeing. Organic food has zero harmful chemical additives such as: aspartame (artificial sweetener), MSG and hydrogenated fat.
Under the standards of certified organic products, any form of GM is not allowed.
Organic farming also avoids the use of pesticides which makes the food healthier and safer for consumption.
Better for the Environment
Because organic farming means there will be a lack of chemicals and pesticides, it is great for the environment. Certified Organic Farms also utilise a crop rotation system so the soil will be composted with only natural products.
Please use the Contact form on the right for Organic and Eco Friendly Gift Hampers information and ordering.