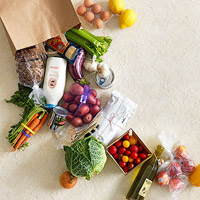 Product by:
Mossley Organic and Fine Foods


Here at Mossley, we pride ourselves in our Organic Groceries and Fine Food.
We are a family run business and is one of the largest serving the regions of Manchester and the North West Organic Delivery Service for the last 25 years.
We have lots of experience with health issues and food. Our reputation is for our great, efficient and knowledgeable customer service.
We aim are to give natural, wholesome Organic Fruit And Vegetables where possible. We also feature eco-friendly products, with some being fairtrade.
We don't only offer Organic Groceries and Fine Food, we are also proud members of Organic 2000 ltd.
Please use the Contact form on the right for Organic Groceries and Fine Food information and ordering.