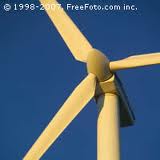 Product by:
Energiehelpline


News from the EU Energy Focus:
There are reports that the EPSRC, otherwise known as The Technology Strategy Board and the Engineering and Physical Sciences Research Council, are make Green Investments of up to £3m. This is to stimulate eco energy innovations and to support the sustainable energy developments and New Green Energy Technologies.
Those areas targeted are:
• Energy storage technologies
• Low-carbon heat technologies
• Thermodynamic cycles
The projects however, have to be led by a UK based business.
Please use the Contact form on the right for New Green Energy Technologies information and ordering.