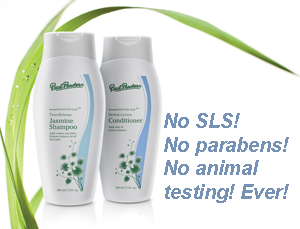 Product by:
The Natural Skincare Company


At the Natural Skincare Company, we are proud to introduce our best selling shampoo: The Paul Penders Natural Organic Shampoo. It is based on the utilisation of organic olive oil - giving Hair moisture and shine.
All of the Paul Penders organic shampoos range contains:
• No artificial preservatives
• No artificial colours
• All natural perfumes
• No sulphates (SLS).
This range of natural and Eco shampoos use decyl polyglucose - a gentle cleaning agent that cleanses without causing any form of irritation.
Unlike many mass-produced chemical shampoos, this range of Green Hair Products does not dry out your scalp. Instead, it leaves hair soft, silky and smooth.
Please use the Contact form on the right for Natural Shampoo for Beautiful Hair information and ordering.