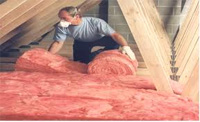 Product by:
Therenewableenergycentre


40% of UK's Carbon Emissions are from the transport and residential sectors. Being Energy Efficient can save you money from your next energy bill and also give the environment a helping hand.
The average house spends around £1230 on fuel bills each year. Up to 50% can be saved if more energy saving measures were in place.
We at The Renewable Energy Centre has come up with ways to reduce your energy bils - by Minimising Heat Loss in your Homes.
Small Measures:
Draught proofing is both effective to reduce heat loss. It not only helps during the winter by keeping the warmth inside, but also just as effective during summer by keeping the heat outside of your home.
Medium Measures:
Insulation is another effective way to keep heat inside.
Popular types include Loft/Roof insulation and cavity wall insulation.
Floor insulation is also an option as well
Large Measures:
Because any door or window can to release heat out of your home, it is good to consider replacing them so that the gap would be sealed.
For windows there are a lot of options in terms of materials:
• Double Glazing (or secondary glazing)
• Triple Glazing
• Thermal Glass / Solar Glass
Another method is installing sunpipes as they pipe daylight from the roof and into your home, saving electricity bills. Areas are brightened from dusk till dawn where the sunbeams from your windows cannot reach.
Please use the Contact form on the right for Minimising Heat Loss in your Homes information and ordering.