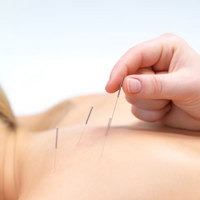 Product by:
Medical Acupuncture


The British Medical Acupuncture Society began in 1980 as an association of all medical practitioners and professionals who are interested in acupuncture.
We believe that natural remedies such as acupuncture has a significant role to play in our well being and Health care today. We actively promote the use of acupuncture as a therapy following a diagnosis by professional and certified medical practitioners.
These days, acupuncture as well as Natural Medicine has become very popular. Although this is so, we still believe in the responsibility of the practitioner giving acupuncture treatment.
As the British Medical Acupuncture Society, we also have a duty to notify and educate the public about the strengths and weaknesses of Natural Health, including acupuncture.
Please use the Contact form on the right for Medical Acupuncture Society information and ordering.