Luxury Handmade Chocolates Product details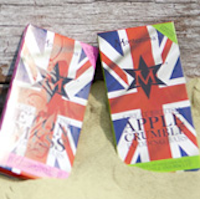 Product by:
Montezuma's


Here at Montezuma, we got all your worries covered with our large range of Luxury Handmade Chocolates.
We have been providing beautiful Chocolate gifts and hampers and delicious Chocolate Bars to the UK since 2000. We pride our style of hand making our own chocolate bars, truffles and gifts.
We are very proud of our Luxury Handmade Chocolates as with everything we sell, quality is guaranteed. We are also a sustainable and Organic Green Business. We source the path of ethics as most of our ingredients are from Fairtrade suppliers.
Please use the Contact form on the right for Luxury Handmade Chocolates information and ordering.