Logona Night Cream Product details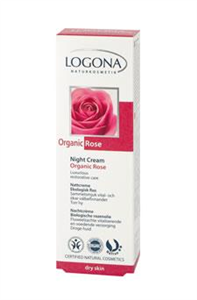 Product by:
Beauty Bazaar


Logona Night Cream has a natural moisturizer and rich in premium oil that can make your face look younger and it can decrease fine lines and wrinkles.
It has Regenerative Function as it rest through the night. It was a good night cream for dry skin because it is rich phytocosmetic blend that deeply moisturized your skin soothing Botanical ingredients and healing.
Logona Night Cream has mild vegetable oils that support natural regeneration to processes to reduce skin elasticity and ease skin tension. It has a nice rose fragrance that you will like to smell.
This product suit in any type of skin, if you have any problem of this product or allergy occurs; please the Beauty Bazaar immediately for further assistance.
Please use the Contact form on the right for Logona Night Cream information and ordering.