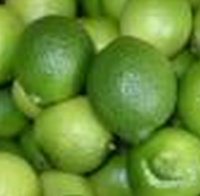 Product by:
Handmade Norfolk Soaps


At Norfolk Soaps, we specialise in the art of making Eco Friendly Soap from scratch.
Our methods actually require minimal Energy and resources. Our soaps have zero toxic waste and are 100% biodegradable.
None of our products contain any chemicals such as parabens, palm oil, preservatives, petrochemical derivatives, artificial colorants, sulphates and synthetic fragrances etc.
We only use natural plant extracts and essential oils. This means all of our products are vegan friendly.
Our Lime Zest is one of our best selling products.
This Local Handmade Soap is made from the purest lime essential oil, the citrus aurantifolia. It's bursting with vitamin C to keep the skin fresh and healthy.
It can also be used to treat greasy skin - as done in aromatherapy. However there are also great reviews from users with dry skin as well.
Please use the Contact form on the right for Local Handmade Soap information and ordering.