Landscape and Garden Designs Product details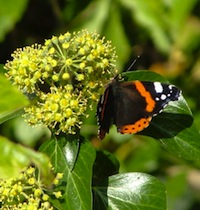 Product by:
GreenScapes Design


We at GreenScapes gives professional habitat and green design advice for sustainable your own private garden and for public landscapes.
We accept offers for new Eco Designs, Landscape and Garden Designs, restoration and replanting not just in the UK, but throughout Europe.
Green consultancy is one of our services - along with Bespoke design and garden design by mail.
Green consultancy includes advice on making your garden more Environmentally Friendly and sustainable.
Please use the Contact form on the right for Landscape and Garden Designs information and ordering.
Other GreenScapes Design Products
1 listed

GreenScapes Design can give you a great advice on how to make your garden more sustainable.... more »
Carbon –
Give –
Sustainable Gardens