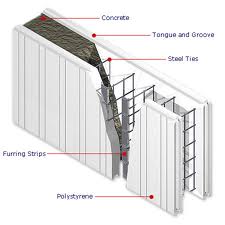 Product by:
West London Solar Panel Installation


At CFBD, we offer the highest quality materials to make your home as Eco friendly and Green as possible.
Our insulating concrete material is becoming very popular for Eco-homes and becoming more and more popular in the mainstream markets
This material is based on the concepts of hollow and lightweight block components. It locks together with no need for intermediate bedding materials whilst still providing a formwork system.
The block of sheets of high quality insulation materials to give the best heat block and resistance to your home.
As soon as the insulating concrete material is set, it becomes a high strength concrete frame coupled with sustainable and thermal insulating qualities. It has u-values from 0.30 w/m²k to 0.11 w/m²k. This is great for any Carbon Neutral Building.
The building process is simple, quick and only requires semi-skilled labour.
Please use the Contact form on the right for Insulating Concrete Material information and ordering.