Horse DNA in Burgers Product details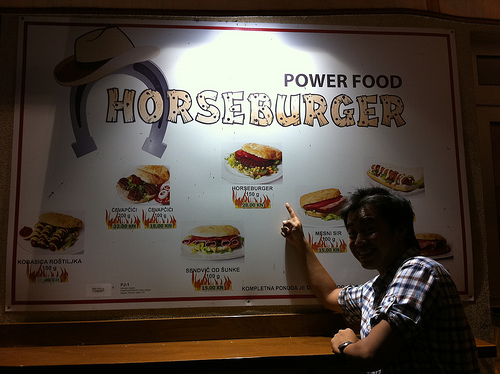 Product by:
The Green Village


Recent findings have concluded that there is horse meat in the burgers products sold in supermarkets across the United Kingdom and in Ireland.
The worst offender was Tesco – whose burger contained around 29% horse meat.
All those affected by horse meat have been removed since.
The main concern now is finding out how the Horse DNA in Burgers got there in the first place. That is, the factories that produced these burgers do not handle horse meat.
It should be noted that is it possible that pork contamination can happen – even in products labeled as lamb or beef.
Please use the Contact form on the right for Horse DNA in Burgers information and ordering.