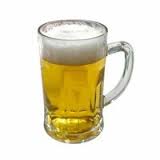 Product by:
Quest for the Good Life


Here at Quest for the Good Life, we encourage everyone to try making their own Homemade Beer, Wine and Cider. It's a fun activity and gives you more control and knowledge of what you're drowning into your stomach.
Home brewed alcohol is in fact very easy to do. You can even turn it to your own taste and style. Simple use organic elderberries or your own unique Organic Wine or sustainable ingredients for your own Organic Beer.
We recommend to make beers and wines as Natural as you can. There are many additives that you can use for your Homemade Beer, Wine and Cider such as chemicals for clearing, different types of enzymes...
However, we recommend you try to use anything other than the necessary ingredients and yeast. That's because you want the best in flavour and taste. Hence being as natural as possible is the way to go to achieve that.
Please use the Contact form on the right for Homemade Beer, Wine and Cider information and ordering.