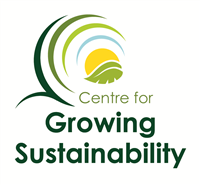 Product by:
The Sustainability Centre


Green Educational Centre works closely with local schools and colleges to raise environmental awareness and help them develop environmental and global citizenship skills and understanding.
They .providing a first point of contact for pupils, teachers and members of the public who is interested in finding out about environmental issues or becoming involved in practical projects.
They do a varied programme of activities for schools and Community group and support for school managers in developing curriculum ideas and environmental policies, plus in-service training and resources.
Green Educational Centre does a year-full of exhibitions, participation, special events and holiday activities in local festivals and they are administering the Swansea Environmental Education Forum.

With the support of a team of local partners and professionals runs a year round programme of educational sessions.
This educational session includes:
The Interactive talks with Phil Williams of Plan-it Eco it is available to Community Groups as well.
The Crymlyn Field Days led by Nature Days. Have a look in their leaflet about Crymlyn and for it in Welsh.
These educational sessions due to the support of Countryside Council for Wales and Swansea Change Fund are available at excellent rates.
Please use the Contact form on the right for Green Educational Centre information and ordering.