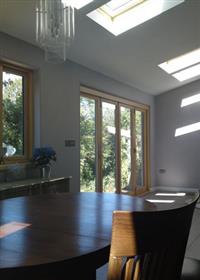 Product by:
Property Revolutions Limited


Here at Property Renovations, we are a design led Green Building Consultancy.
Our goal it to help our clients to succeed in their Building projects, business and life - so they can create their dream Sustainable Building.
Whether it's a home extension, Building extension, Green Products Developments or developing an ECO village, we're here assist you as much as we can.
We can offer architecture & design, technical advice for sustainable and renewable technologies, surveying, project management for built environment, training builders to be Green Builders - and more.
As a Green Building Consultancy, our approach to customer service and attention know every single detail - a little knowledge can go a long way.
Please use the Contact form on the right for Green Building Consultancy information and ordering.