Environmentally friendly Jute Bags Product details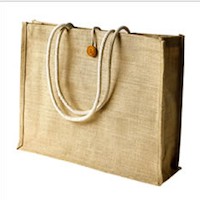 Product by:
Jute bags


Here at One Stop Promotions, we would love to help you do your share of eco action. We have Environmentally friendly Jute Bags, Eco Gifts for every occasion, organic cotton shirts and so much more.
Our jute bags are made from ethical and sustainable sources. It is also high in quality and is truly a long lasting bag that you can carry around for almost anything.
These Environmentally friendly Jute bags are so popular that Jute material is currently second most sought after natural fibre.
These Reusable Bags are an ideal replacement for plastic bags. They can be reused over and over without causing any damage to the environment.
Please use the Contact form on the right for Environmentally friendly Jute Bags information and ordering.