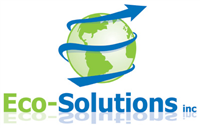 Product by:
Eco Solutions Limited


Eco Solution is the world leading technology and innovations driven company that has developed internationally branded leading edge water based paint strippers, Coating removers and associated products.
Eco Solutions is enthusiastic to providing safer and eco friendly alternatives to harmful solvents for use by consumers.
Including variety of application across different industries, they have the most hands on experience of paint removal since 1978.
Their mission is dedicated to developing and promoting safer alternatives harmful solvents used within the coatings removal and Cleaning marketplace, using the most advanced, branded, water based technology.
To reduce their costumers, trade and industry, on a global scale that safer effective Alternative are available to replace existing harmful materials.
Please use the Contact form on the right for Eco Solutions information and ordering.