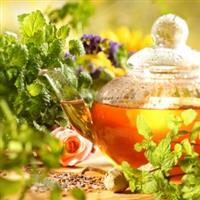 Product by:
Nutrisun - Nutritional Advice


At Nutrisun, we have a large range of Eco Organic Tea and Leaf Tea for your Health. We also offer products from top brands like: Solgar, BioCare, A Vogel, Higher Nature, Viridian Nutrition, Zita West, Biosun Hopi Ear Candles, Naturtint Hair Colours and many more.
Herbal Tea is made from wonderful and flavourful mixtures of dried leaves, natural grasses, nuts, leaves, barks, fruits and botanicals which that gives them their distinct taste and health benefits.
We have Eco Organic Tea and Leaf Tea for your Health and your enjoyment. All are Vegetarian and Vegan Friendly.
Chamomile tea - It can be used to help end menstrual cramps. It also raises glycine levels which will relieve the muscle cramps. It is also great as a relaxing and calming drink.
Lemon Balm tea - It helps to boost brain power and memory. Just inhaling its fresh scent can be beneficial for clearing the head and calming the nerves.
Peppermint tea - It is an energising drink and helps soothe sinus pain. It's just as effective as 1,000 mg of Tylenol - but all natural. Its vapours has pain relievers and anti-inflammatory compounds. It can also aids in digestive health.
Please use the Contact form on the right for Eco Organic Tea and Leaf Tea for your Health information and ordering.