Eco Office Supplies and Products Product details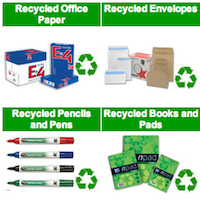 Product by:
OMM Green Office Supplies


OMM London office stocks and supplies a wide range of Eco Office Supplies and Products. This includes recycled paper, green stationery, printer needs and just about all the Green Office Supplies that you can think of.
Our products are not only environmentally friendly, but they also ethically sourced because they benefit growers and workers in Third World Countries.
We want everyone to take part and make their office an Eco Office with our comprehensive range of office items and products. Just a little effort from you goes a long way.
Our supplies Eco Office Supplies and Products and Eco Paper Products are in the 5 star range and we have over 260 environmental green products alone.
Please use the Contact form on the right for Eco Office Supplies and Products information and ordering.