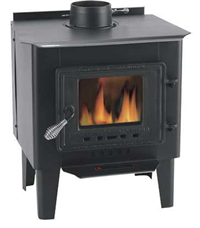 Product by:
Eco Logs & Firewood


Eco-Log Wood for stoves is really the excellent Alternative home Fuel product and great for wood burning.
This is 100% eco-friendly firewood burns hotter and for longer than natural firewood gives off much little emission making it far better for environment.
It comes gracefully packaged which means they can easily store and the ash they produce can be used as a Fertilizer in your garden.
Each packed contains 6 Eko Log which measure 8cm diameter by 25cm long, weighing 1.4 kilogram.
The 1 pack of 6 logs burns more or less 8-10hours.
Eco-Log offer home delivery to the local area and offer discounts for bulk orders.
Please use the Contact form on the right for Eco Log Wood for Stoves information and ordering.